Posts tagged 'birds'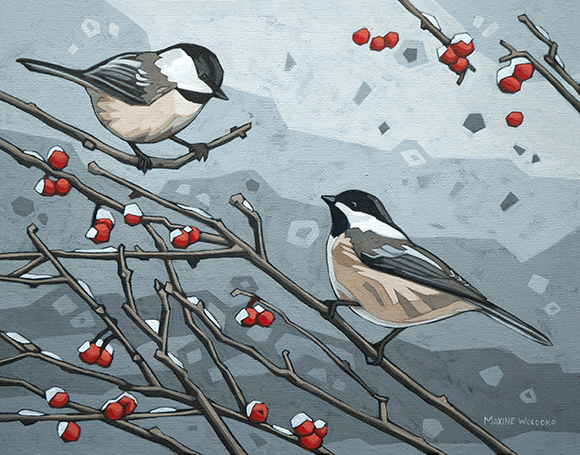 There's something about those red berries – they are so fun to paint. They seem to be popping up in quite a few of my paintings lately.
This painting is on it's way to a special collector in BC.
Don't forget – if you want a calendar for 2022, you can order here!