Posts tagged 'bridge'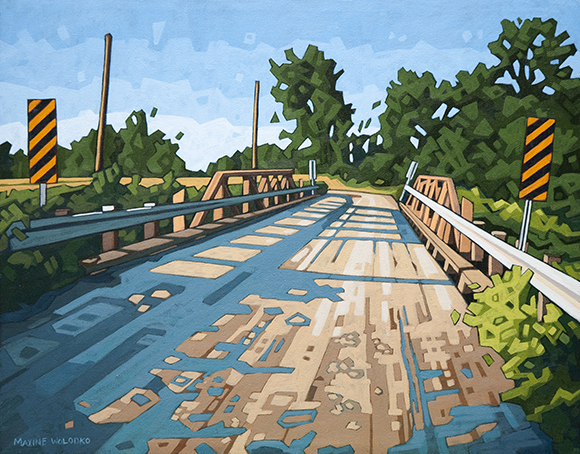 A typical summer scene near Mayerthorpe.
I am starting to lose track of the number of paintings I've done of Jericho Park. You must be getting an idea of just how much time I spend there. I love this  little bridge  and I've painted it before. It is surrounded by huge trees, making it great practice for painting dappled light and shadows.