Posts tagged 'tabby'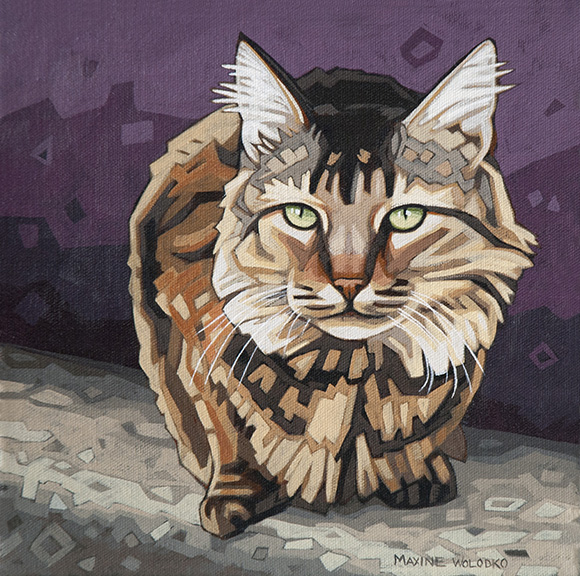 This painting is for sale on Daily Paintworks.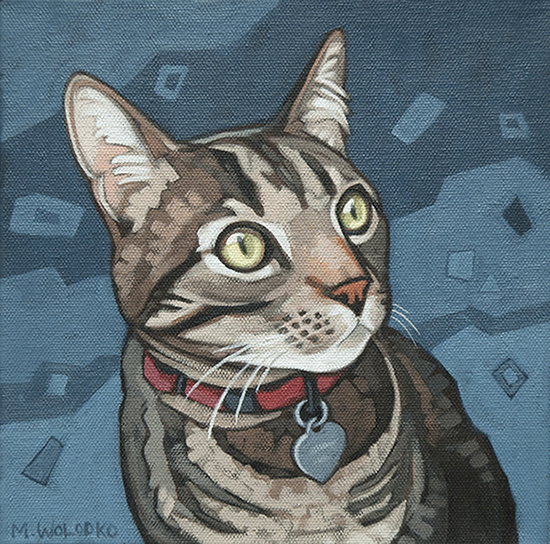 This is another little pet portrait I did recently. I'm told that Luke understands both English and German, and likes to go for walks on his leash. Sounds like a pretty cool cat!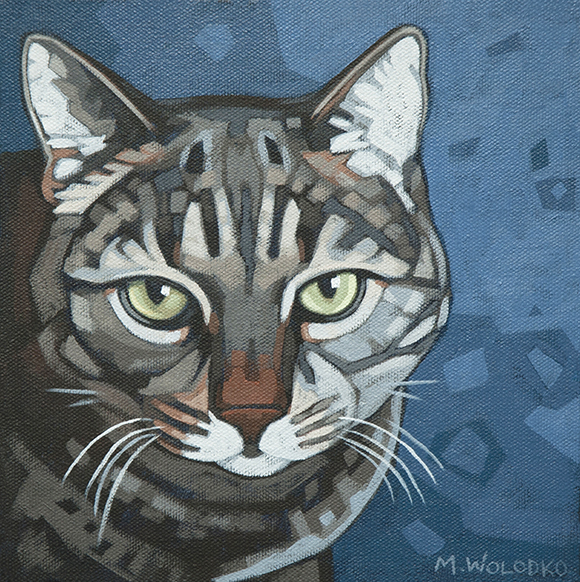 This cat has a very intense stare. He looks like he's going to pounce on one of my birds.
These cats are hanging out at the Corner Cup Coffee House.