Posts tagged 'train'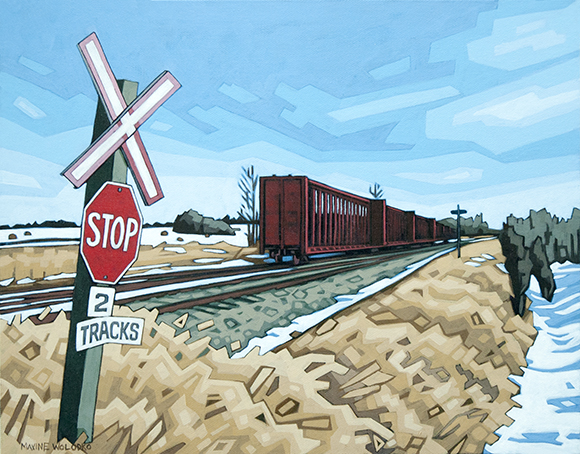 Intersection 11″ x 14″
A familiar scene from the town of Mayerthorpe.
Can you spot the difference between these 2 paintings? Sometimes I think I'm finished, but after looking at the painting for a few days I see things that must be fixed. The lowest sign on the post HAD to be removed. Now if only I could figure out how to fix the grass…
This is another little picture from my hometown. It provided me with a great opportunity to practice painting snow.  If you think that snow is white, you should try painting it sometime.  I  saw endless colours there, but chose several shades of blue and beige to render it. I don't feel 100% happy with the result, but I do love the contrast between the cool blues and the bright red rail car.
I also had lots of fun painting the Canada logo – can you tell that my other job is Graphic Design…