Where to Find It
I just wanted to update you on where you can find my artwork in Vancouver.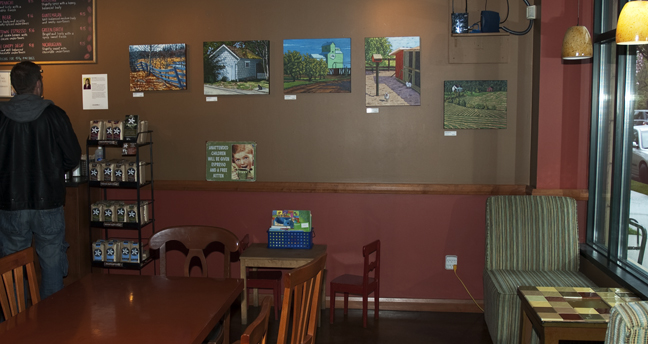 I just finished hanging my work at Corner Cup, 3301 West 4th Avenue. It's a cozy neighbourhood coffee shop a few blocks from my house. The owner, Bruno, has done a great job of creating a warm, welcoming atmosphere, with delicious coffee and snacks. If you're going to stop by, let me know – I'd love to buy you a coffee.
I have recently dropped off 3 new paintings at Laura K. Jewitt Design, a jewelry shop at 4469 West 10th Avenue. Thank you Laura for selling my Boathouse painting last month!
And last (but certainly not least), you can find a few of my paintings at Oh Brothers, 2575 West Broadway. They have a great selection of hand crafted items by Canadian Artists.
Now that all of my work is out in the neighbourhood, I better go make some more.