An Experiment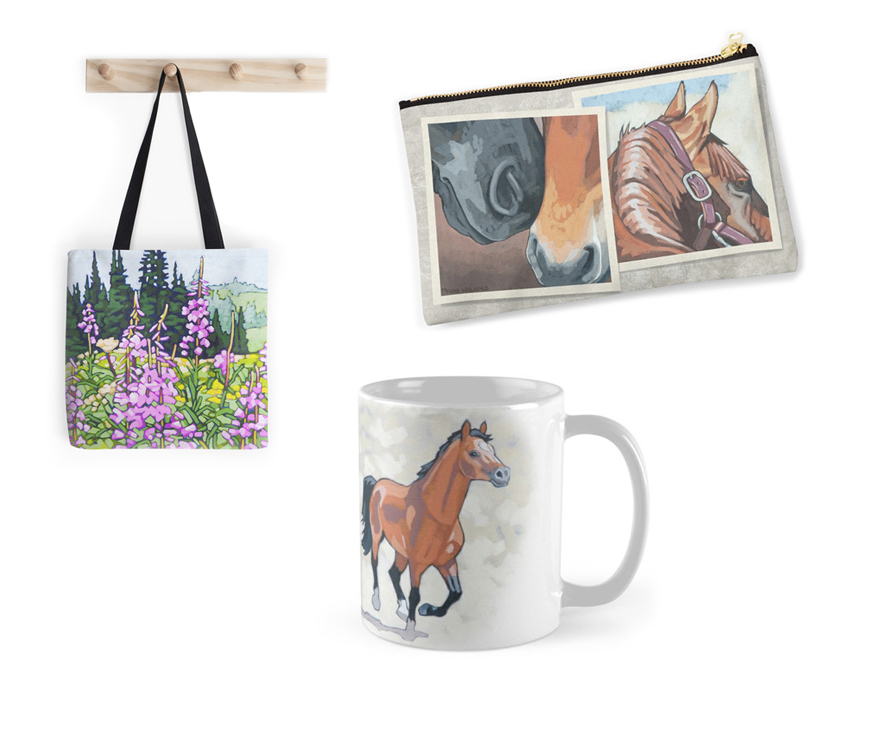 A while ago I added some of my artwork to Red Bubble – a site that applies artwork to various products such as mugs, clothing, stationery and throw pillows. I haven't told anyone about it before now, because I'm really not sure how I feel about it. Does having my artwork on a mug or sofa cushion devalue the original? Or does anyone really want this stuff?
This is all a big experiment and self-promotion has never been my strength. But if I'm going to advertise, I guess this is the season to do it. So here's my gift guide:
Various products: Red Bubble
Prints: Imagekind
Original paintings: Etsy
Happy browsing!