Autumn Poplars and photo reference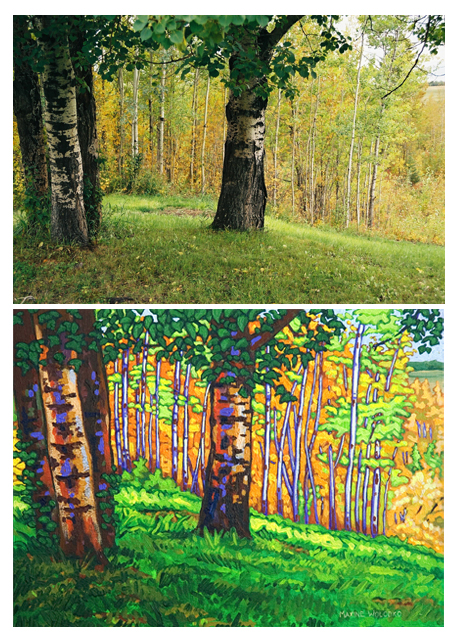 This is my second post comparing a painting to the photo I painted it from.
This one was done a few years ago. It is interesting to me to look at older work, because it always seems like it was done by someone else. I do remember working on this painting, but I can't remember how or why I decided to use that vibrant purple, both in the foreground and background. But I'm glad I did, because I think it works. If I did this same painting today, I would probably make different colour choices. It worries me that I'm not as adventurous with colour as I used to be. I know that my style will evolve and change (hopefully in a good way), but I have to remind myself to be open to the happy accidents that can happen, and not to be afraid to experiment.